a voice to those quiet professionals
UPDATE: Here's the final list of presenters for 300 Seconds at Boye 19 Brooklyn :
Laura Stringer, Ninth Fourth

Line Morkbak, Global Leap Consulting

Rachel Lewis, Brooklyn Museum

Selene Rosenberg, Mastercard

Tony Lew, Cosolo
300 seconds is a series of lightning talks by and for the community. It gives a push to digital professionals who are sitting all quietly on valuable insights and learning, and haven't yet found the courage to share them with the rest of us! That's why we are extremely proud to have Sharon O'Dea facilitate a round of these talks at the Boye 19 conference.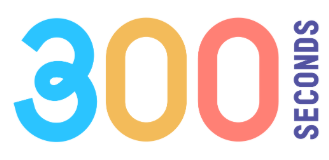 These talks are a valuable opportunity for us to gain insights from professionals we wouldn't otherwise hear from. But the motivation behind the project is twofold since it also lends a voice to and ultimately bolsters confidence in the speakers. And in that regard, we have a to acknowledge the massive under-representation of women speakers at digital conferences. This could be contributed to a number of reasons, but the main ones seem to be that women lack confidence in speaking, and that conference organizers tend to ask people who've already spoken at other events. This is a shame, because it means that we in the digital community all to often end up only hearing the voices of a elite few. This goes against the very idea of peer sharing that we strive to foster with our Boye conferences. It seems only logical that the 300 seconds team are way better at describing this project in only a few words: 
By opening up speaking opportunities to the full diversity of experiences and opinions in our industry, we can give audiences opportunities to learn more about the personal and professional passions of our peers.